DAYTON —
This Dayton Flyers men's basketball season has had everything — the program's best-ranking in more than 50 years, the best start in league play in 16 years, a player earning more national attention than perhaps any player in school history — but has lacked one thing: the presence of a legend or The Legend.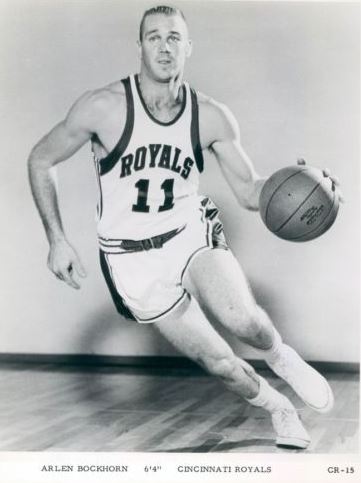 Nineteen games into the season, Bucky Bockhorn has yet to call a game on WHIO Radio alongside his longtime partner Larry Hansgen. Bockhorn underwent back surgery earlier this season and has been on the mend.
"Let's put it this way," Bockhorn said Thursday. "I haven't had dress pants on in about 10 weeks."
However, there's good news that goes along with that. Bockhorn, 86, said the surgery wasn't as bad as he thought and took care of some his pain. He had his last appointment in the first phase of his rehab recently, and now Hansgen is going to take over the rehab at Bockhorn's home.
Bockhorn said he gets questions all the time about whether he's going to return to radio this season and wants everyone to know he hopes to do a couple of games.
"Give me about two more weeks," Bockhorn said, "and I may think about coming to do a game."
» MORE ON BOCKHORN: A-10 honors him in 2017 | Still making a difference for UD
Even though he hasn't been at UD Arena or at road games, Bockhorn has kept up with the No. 7 Flyers (17-2, 6-0), who won their eighth straight game Wednesday, 88-60 over St. Bonaventure. He can identify with what they're experiencing. He was a senior on the last Dayton team to be ranked in the Associated Press poll for eight straight weeks.