Class of 1969
Fairmont West
High School
National Cash Register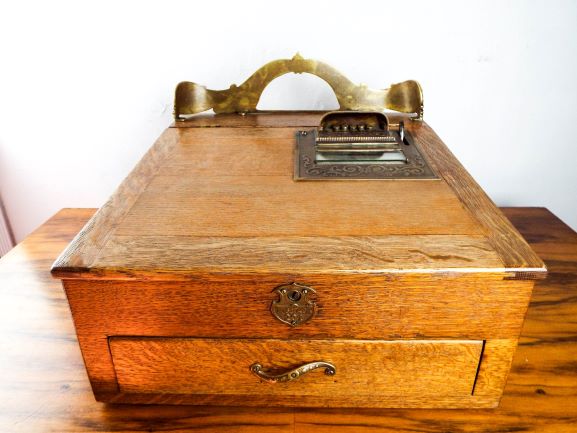 The company began as the National Manufacturing Company of Dayton, Ohio, was established to manufacture and sell the first mechanical cash register invented in 1879 by James Ritty. In 1884, the company and patents were bought by John Henry Patterson and his brother Frank Jefferson Patterson, and the firm was renamed the National Cash Register Company. Patterson formed NCR into one of the first modern American companies by introducing new, aggressive sales methods and business techniques. He established the first sales training school in 1893 and introduced a comprehensive social welfare program for his factory workers.
Other significant figures in the early history of the company were Thomas J. Watson, Sr., Charles F. Kettering and Edward A. Deeds.
Watson—fired by Patterson in 1914—eventually worked his way up to general sales manager. At an uninspiring sales meeting, Watson interrupted, saying The trouble with every one of us is that we don't think enough. We don't get paid for working with our feet — we get paid for working with our heads. Watson then wrote THINK on the easel. Signs with this motto were later erected in NCR factory buildings, sales offices and club rooms during the mid-1890s. "THINK" later became a widely known symbol of IBM, which was created by Watson after he joined the Computing-Tabulating-Recording Company (CTR).
Kettering designed the first cash register powered by an electric motor in 1906. Within a few years he developed the Class 1000 register which was in production for 40 years, and the O.K. Telephone Credit Authorization system for verifying credit in department stores.
Deeds and Kettering went on to found Dayton Engineering Laboratories Company which later became the Delco Electronics Division of General Motors.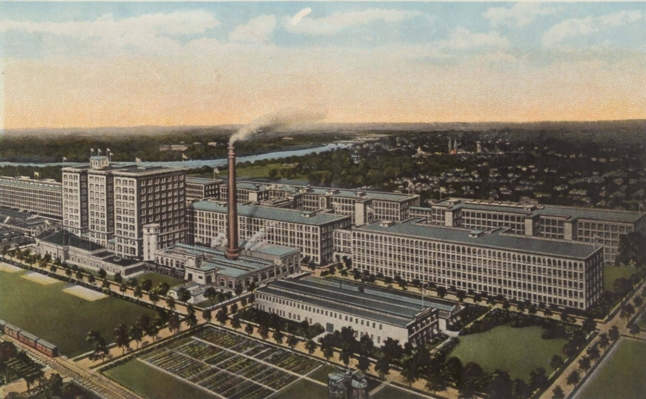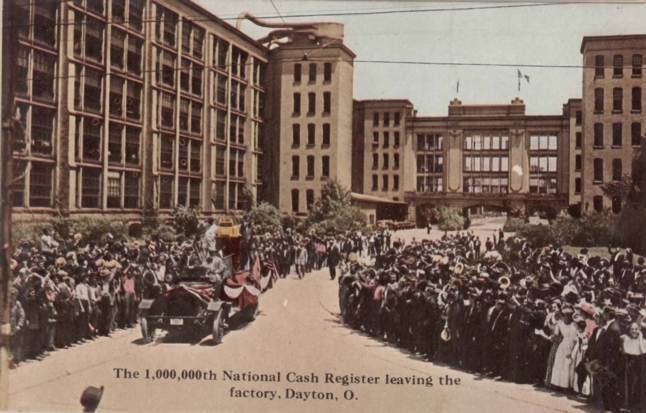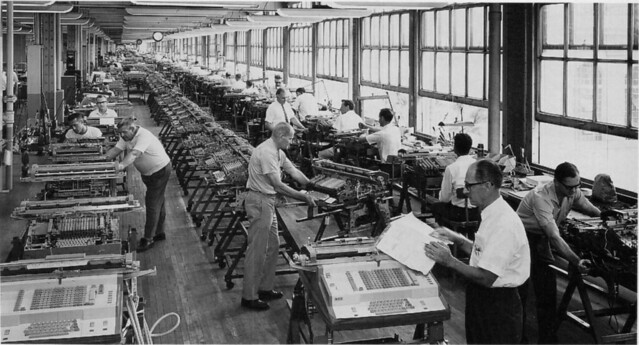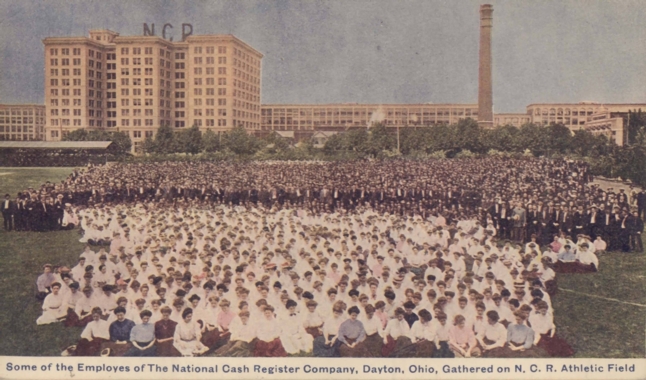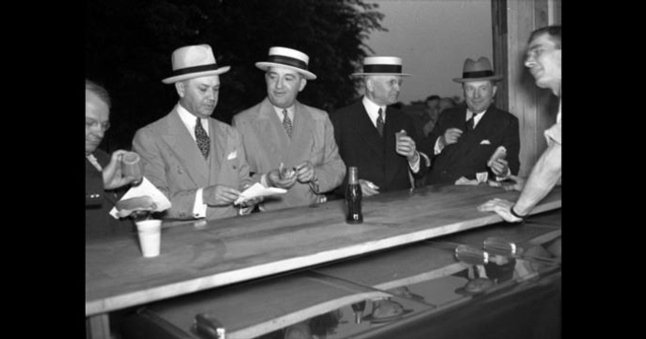 1939 World's Fair New York City