Class of 1969
Fairmont West
High School
Rebecca Fisher Hardcastle Wright
Profile Updated:
December 8, 2020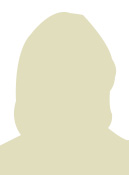 | | |
| --- | --- |
| Residing In | Gilbert, AZ USA |
| | |
| --- | --- |
| Spouse/Partner | Perry Wright |
| | |
| --- | --- |
| Occupation | Founder, Institute for Exoconsciousness, Mind-body Therapist |
| | |
| --- | --- |
| Children | Elizabeth, born 1979; Catherine, born 1981; David, born 1983 |
Yes! Attending Reunion
Rebecca's Latest Interactions Great memories and photos of Christmas at Rikes. Thank you, Jim. During college I worked every Christmas at Rike's Santa Land, taking photos of children. Some laughed, some screamed, a few puked. Nevertheless, it was a magical place, beautifully decorated. On Christmas Eve we rode the escalator down with Santa, closing the store. Wishing everyone a lovely holiday season. Jim, thank you for your information about the Oregon District. My former husband, Paul, purchased 5 Cass Street in 1975-6 in the District before we were married. It had been abandoned for 10 years, had no indoor plumbing, and was last used as a boarding house for 10 or so families/people. I have so many memories of joining with others to renovate the Oregon district. https://goo.gl/maps/4DzxMNZP68FQJMkV6 We hired a local man named Lonnie who recreated all of the plaster moldings. I don't think Lonnie could read or write, but he was a master craftsman. 5 Cass Street was built by Daniel McSherry. He invented a grain drill. My memory is that he took his invention to the World's Fair out west, became ill and died of complications. https://www.mostmetro.com/the-featured-articles/luminaries-of-dayton-daniel-e-mcsherry.html In about 1977, the Oregon District was featured in the Dayton Daily News magazine and Gayle's dad, Bill Shepherd, photographed our home for the cover. We lived diagonally from Kay and Chuck Lowe, Rob and Chad. I think the inventor of the step ladder, John H. Balsley, built the Lowe's house. Today my work involving collaboration with inventors has increased my appreciation of Dayton's heritage that goes deeper than the Wright Brothers. Somewhere I have a little book of Dayton History compiled by the Dayton Bicycle Club. Wonder if the Engineer's Club has a book too. I found this on Amazon. https://www.amazon.com/Lost-Dayton-Ohio-Andrew-Walsh/dp/1625859090 Another note of interest--the Wright Brother's house was near the Oregon District. Their father, Bishop Wright, was an avid warrior againt Masons, Masonic members infiltrating the United Brethern Church. He thought they represented the elite and would take over the church. The UB Church was headquartered in Dayton and was founded as an Abolitionist church. Bishop Wright fought this battle for years and I'm sure in his day he was labeled a conspiracy theorist. Eventually, he lost his battle and left his work.